News
More than 250 businesses attend Digital Cheshire masterclasses
More than 250 businesses in Cheshire, Warrington and Halton have benefitted from masterclasses delivered as part of Digital Cheshire's business support programme.
Since launching in August 2021, fully-funded masterclasses, along with networking events and 1:1 business support, have helped businesses to maximise their digital potential – offering support on everything from digital marketing and e-commerce to social media and data security.
The programme, which is part of the Connecting Cheshire partnership, has delivered a total of 77 events (a mixture of physical and virtual sessions) across Cheshire, Halton and Warrington over the last three years, each uniquely showcasing and promoting the benefits of digital ways of working.
These masterclasses provided businesses with the information, resources, and confidence to adapt, change and grow by using digital tools to gain a competitive advantage.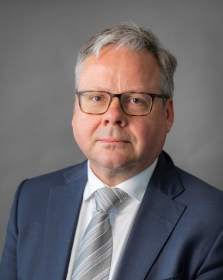 Councillor Mark Goldsmith, chair of Cheshire East Council's economy and growth committee, said: "As a partnership, we are delighted to see the success and take-up of the Digital Cheshire business support programme.
"Due to the disruptions and changing demand from the COVID-19 pandemic, which impacted many businesses, being able to adapt our ways of delivery through a virtual and physical method, and still provide critical support to businesses, has been a key part of the project's successes to date.
"Seeing the success stories from the businesses that have taken part in the programme, in addition to the positive individual feedback following each masterclass, has also led to the decision that the Connecting Cheshire Partnership will continue providing a business support programme as part of our next phase of delivery."
The European Regional Development Fund supported the Digital Cheshire programme, which is open to eligible small and medium sized enterprises within the Cheshire and Warrington sub-region.
While this funding is drawing to a close, the Connecting Cheshire Partnership has recently approved delivery of another business support programme as part of its 2023-2026 digital investment plan.
Digital Cheshire is now taking pre-registrations for any businesses that may be interested in the next phase of this scheme.